Dubmaster Saetchmo streamt jeden Donnerstag seine Radio-Show "Echochamber" mit jeder Menge Bass in das Netz™.
Das macht er nun schon über drei Jahre und hat dabei neben namhaften DJs und Musikern auch immer wieder nicht so bekannte Gäste. Am letzten Donnerstag durfte ich für ihn einspringen und die Show für zwei Stunden übernehmen. Neben meiner Aufregung, endlich wieder einmal einen Teil meiner Lieblingsmusik spielen zu dürfen, lief am Anfang auch technisch nichts glatt. Zu guter Letzt – doch hört selbst…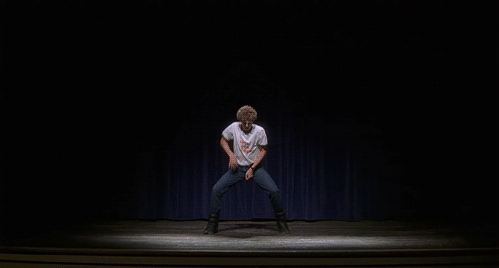 </audio>
Tracklist:
Kromestar – In 2 Minds
Ziplokk – All There Is / Beyond Reality EP
Robo Bass Hifi – Nu Danger Dub / 16 Bit Skanks
ODG – A Nice Dub / Chapter One in DUB
U-Niko - Desierto Dub
Maject – Body // private free download
Major Lazer – Jah No Partial (Jstar Remix) // free download
The Streets – Push things Refix 2 (Riddim Tuffa) // free download
The Police – So Lonely (C-G's RaggaDub Edit Ft.Big Youth) // Mick Collins-Gellar
Djtzinas – This Jam is Hot Riddim //  free download
TITAN SOUND – 3 The Jam Hot Way (DJ Tzinas Vs The Beastie Boys) // free download
Boeboe – Bout Dat (Liquid Rockz Remix) / El Dorado
Skism – Kick It Ft. Zomboy
Radiex – Angry Wasp / Rubber Beats vol. IV // pay what you want sampler
G Jones – Zig Zag / Eyes EP // pay what you want
Olux - Assult Squid / Colossal Attack EP //  free download
Toby Stone – Smash // free download
R.O – Optimus VS Megatron // free download
Chimpo – Buzzin' ft Dub phizix & Skeptical
DRS – Play Wid Fire ft Dub Phizix / I Don't Usually Like MC's But…
Optiv & BTK feat. Ryme Tyme – Ignition (Maject remix) // free download
Bassnectar – Infinite
Grenier – Say Something / Here Come the Dark Lights // !K7
Perera Elsewhere – Bizarre (Kyson Remix) / Bizarre EP
ill.Gates – Fragile / Flesh // free download
SHEM – Gloam / Haywire EP // pay what you want
RobHex – Timegone / Timegone EP // pay what you want
Die Fantastischen Vier – Tag am Meer
###TL;DR: Es war toll!